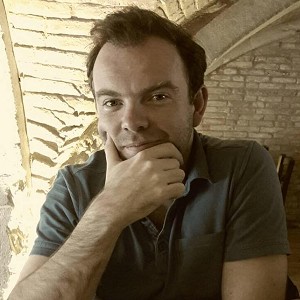 Cape Town, South Africa - Dec 12, 2016 -
South African based aviation services firm Hi-Fly Marketing has announced the appointment of Christobal Henner to the position of General Manager.
Hi-Fly Marketing, the South African based aviation services firm has strengthened its corporate team with the appointment of Christobal Henner as General Manager responsible for strategic business development and key account management.
This appointment is in response to Hi-Fly Marketing's growing presence in Africa. Operating since 2008, Hi-Fly Marketing has been gradually increasing its footprint on the continent, offering a variety of customised products and services to airlines, aircraft and helicopter operators, CAMO, MRO and AMO organisations requiring specialist engineering and technical expertise. Hi-Fly Marketing has enjoyed strong growth during the past 8 years thanks to the business opportunities it brings to its partners in this region. To date, the company has supported over 70 customers from English, French and Portuguese speaking countries in Sub-Saharan Africa. In order to accommodate the growth, the company needed to reinforce its customer relationship and business development strategy.
Based at the company's offices in Cape Town, Christobal will spearhead Hi-Fly Marketing's business development efforts with a focus on pursuing new business opportunities and reinforcing existing customer relationships. Christobal joins the company from SAFRAN Electronics & Defense in Dallas Texas, where he managed the Analysis Ground Station (AGS) global support for operators worldwide in addition to overseeing the sales of flight data management solutions to aircraft operators in both South and North America. Christobal started his career as the Sales Manager of Alyzair, the French pioneer in Flight Data Monitoring (FDM) service solutions. Under his direction the sales of the company took an international dimension and Alyzair became one of the leading FDM solutions on the market. Alyzair then joined Sagem (recently rebranded SAFRAN Electronics & Defense) and Christobal took the position of Sales Manager for Europe of both the Flight Data solutions (hardware and software) and the MRO services.
Announcing Christobal's appointment, Hi-Fly Marketing's CEO, Alexandra Guillot said, "I am very pleased to have a person of Christobal's calibre joining our team. Christobal is very experienced, pragmatic, driven and he knows how to think "out of the box" to succeed with any assignment. His vast experience in sales in the aviation services sector coupled with his multi lingual skills will help us get closer to our customers and better address their unique needs."
Commenting on his new role, Christobal Henner, said, "I am thrilled to bring the best of my knowledge and determination to the strong and growing business of Hi-Fly Marketing. The combination of a fantastic team and renowned partners enables us to push state-of-the-art solutions in the Sub-Saharan aviation industry."
Company Center:
Hi-Fly Marketing