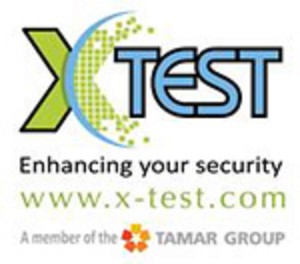 Athens, Greece - Jun 13, 2011 -
Argonautic Personal Protection & Defence Systems Ltd as of 03 November 2011 is the official worldwide Distributor of X-Test's Explosive Simulants.
X-Test(tm) is a member of the Tamar Group, an Israeli group of companies with more than 20 years of experience in the field of explosives and security. Their team of security specialists, chemists, electricians and production technicians continues to develop new training aids, using the most advanced technologies.
Their goal is to enhance the human factor in the security sector, through the use of technology, education and training.
PRODUCTS AND SERVICES:
Explosive Simulants: Inert explosives and concealed inert IED (Improvised Explosive Devices) for teaching, on-going training and performance auditing. Their products closely replicate actual explosives in color, texture, odor (canine compatible), density and X-ray and CT signature.
Screener Training and Operation Management System: XD Systems software enables easy management and rapid implementation of critical training. Courses and Training: programs for all relevant security environments.
Consulting Services: Headed by former security officers, they offer comprehensive consulting services in all areas of expertise.
CLIENTS:
TSA (USA), UK Home Office, CATSA (Canada), STAC & DGAC (France) Schiphol Airport, Mexico City Airport, Katowice International Airport (Poland), Hong Kong International Airport, Belgium Airport Security and the Security Bureau of Chinese People's Armed Police Force.
For more information on the wide range of products please contact us at dstone@appds.co.uk
Company Center:
Argonautic Personal Protection & Defence Sysytems Ltd