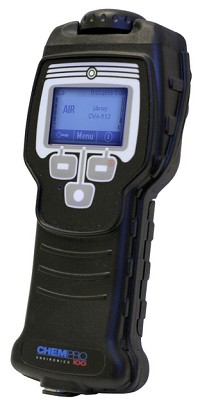 ChemPro100 Handheld Chemical Detector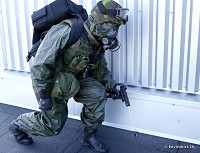 ID100 - Portable FTIR Gas Analyzer in use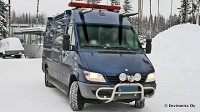 RanidSONNI Radiological Recon Vehicle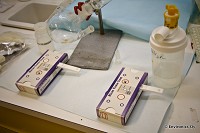 ENVI Assay System BWA Field Test kits
ChemPro100 screening chemical residues from decontamination personnel
Environics Oy provides complete CBRN security solutions, from early warning to consequence management. The company's detectors and systems are being used to monitor the safety and security of people, the environment and property by both civil and military agencies worldwide. Environics also provides CBRN cleaning and decontamination products for crisis and consequence management, and solutions for both fixed and mobile CBRN Laboratory systems.
From a single portable chemical detector to a complete nationwide CBRN monitoring system, Environics provides a flexible and effective solution for enhancing preparedness and the ability to respond to a CBRN threat.
Experienced, solid company 
Environics has more than 20 years of experience in the CBRN field and works globally with branch offices in China and the Middle
East. To strengthen its markets in North and South America, Environics USA was founded in 2002. 
In total, the company has manufactured and delivered over 11,000 CWA detectors and hundreds of integrated CBRN monitoring systems to over 40 countries. Environics solutions for CBRN security are designed to have a long life with minimal maintenance, thus making the cost of ownership extremely low and greatly simplifying the logistics needed to keep the detectors fully operational at all times.
---
Products & Services
---
Last update by , Tue 7 Jul 2009