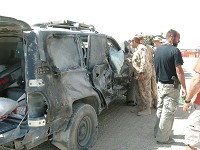 TROJAN VBIED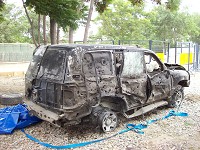 TROJAN VBIED Kabul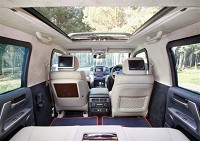 TROJAN VIP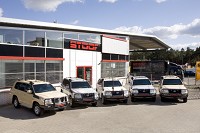 Stoof International Production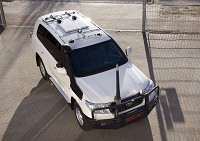 Toyota LC200 TROJAN VR6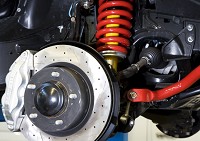 Specially Commissioned Suspension / Brake System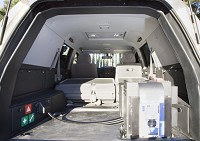 LC200 NO Dividing Walls / Inner Doors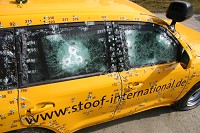 Certified Protection Level VR6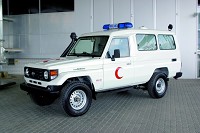 Armoured Ambulance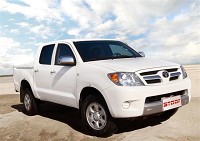 TROJAN Hilux
The present day Stoof International is a self contained contemporary industrial complex located close to the county's capital Berlin. Spread out over an area of 23.000 qm the modern day premises provide an ideal setting for the production of specialised vehicles.
Actual manufacturing space including administration and adjoining offices consists of an area covering 7.500 qm. The production halls provide the ideal working environment for the experienced 80 employee's workforce, providing ideal lighting, and constant controlled temperatures and fully equipped with reputable tools and manufacturing equipment.

The regular production manufacturing process as well as research and development and special projects are kept purposely within the confines of the company's premises.
A state of the art and most recent addition MAZAK laser cutting machine cuts fast and precisely ballistic steel after receiving its data from the in house research and engineering departments. All manufacturing data remains classified, Stoof has no requirement for out sourcing.

The well laid out armouring hall is divided up into 12 – 15 armouring bays, additional bays can be improvised if demand is higher. Separated from the armouring hall is the fitting hall, complete with a well equipped stores section. Special project vehicles are built within a classified area restricted to designated workers only.

Specialised vehicles are built within three main categories on a regular basis, namely: Armoured limousines, Armoured 4 x 4 vehicles, Armoured Valuables / Cash in Transit vehicles.

Geographically for logistics the company is well positioned; Berlin Tegel as well as Schönefeld airports are close by. Very accessible autobahn connections, and within a few hours drive from Germany's main sea ports Bremerhaven & Hamburg.
---
Products & Services
---
Last update by Peter Mead, Thu 28 May 2009