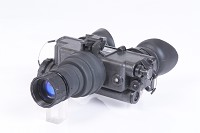 NL-91 Night Vision Goggles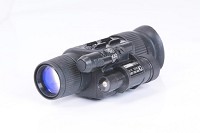 NL-92 Night Vision Monocular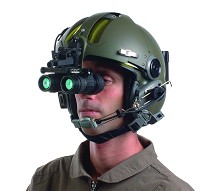 NL-93 Aviator's Night Vision Goggles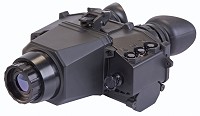 NLT Thermal Vision Goggles
Meitar Thermal Vision Sniper's/ sharpshooter's Sight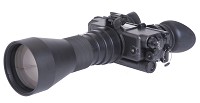 NL-91M4 4X Magnification Night Vision Goggles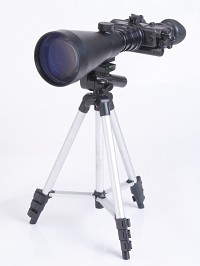 NL-91M7 7X magnification Night Vision Goggles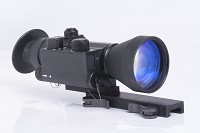 Li- Or 3X Magnification Sharpshooter's Night Sight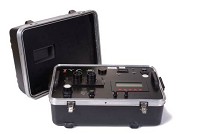 MTS Main Test Station
New Noga Light (2000) Ltd. is Israel's leading optronics manufacturer and distributer of Night Vision and Thermal Vision technology, working with clients both in Israel and abroad. The Company was chosen by the Israel Defense Forces (IDF) to be its major supplier of Night Vision equipment, image intensifiers, test systems and accessories.
With over 20 years of military and Spec- Ops experience, special access to unique technology and top rated know-how of the industry, NNL possesses the capabilities and expertise to produce a wide range of vision systems, their related accessories and spare parts.

Founded in 1984, NNL is one of the three daughter companies of Star Defense Systems (SDS), with Radom Aviation Systems Ltd. and Magam Safety Ltd. constituting the other two (catering to air and sea rescue and special ops organizations and enterprises, respectively). New Noga Light, apart from offering an array of Night Vision systems, manufactures and upgrades image intensifier tubes and
systems.

With an ever-increasing pool of both domestic and international law enforcement and homeland security clients, NNL specializes in custom made development of Night Vision systems to accommodate its end-users' specific needs and specifications (shared development). In addition, NNL offers training programs to its clients so as to maximize the latter's usage of the Night Vision technology.

NNL''s team consists of 75 members, the majority of which specializes in optics and engineering. Furthermore, NNL's employees are former special ops personnel and are certified by the Ministry of Defense. NNL, directed by an IDF Colonel (Ret.), has an assigned expert for each of its markets worldwide.



---
Products & Services
---
Last update by Tomer Snir, Mon 4 Jan 2010