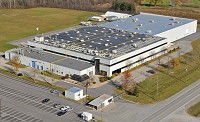 ECL's main plant, Fort Erie, ON.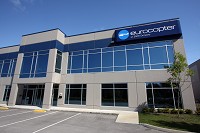 ECL new parts and logistics centre, Richmond, BC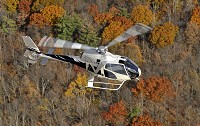 EC120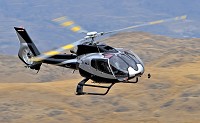 EC130 B4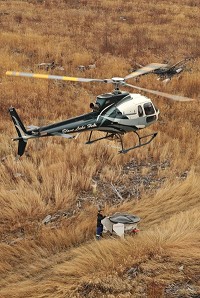 AS350 B2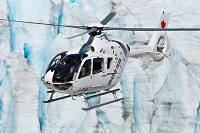 EC135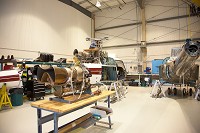 ECL's Service Centre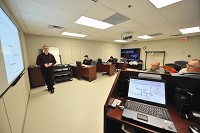 ECL's AME Training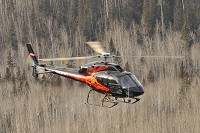 AS355 NP
Eurocopter Canada Limited (ECL) operating in Canada since 1984, is a subsidiary of Eurocopter, the world''s largest and most respected designer and manufacturer of civil helicopters. Eurocopter, in turn, is a division of EADS, a world leader in aerospace, defence and related services. ECL offers a wide range of multi-purpose helicopters; from the light single-engine EC120, EC130 B4, and AS350 B2/B3 to the twin-engine AS 355, EC 135, EC 145, EC 155, EC 255, AS 332 and AS 365. Employing a skilled workforce of 220 dedicated professionals, Eurocopter Canada''s 135,000 sq. ft. main plant is located in Fort Erie, Ontario.
As a Design Approval Organization (DAO), our engineering department is certified for the development and flight-testing of aircraft options and modifications, from the very popular cargo pods to its high visibility doors. Its CATIA-equipped test and design department has fully computerized design and analysis capabilities.
At its new Training Centre in Fort Erie, ECL offers initial transition and recurrency courses to pilots and maintenance type courses for aircraft maintenance engineers (AME).
ECL provides 24/7 customer support for over 550 Eurocopter helicopters in Canada including services for airframe, blades, equipment and dynamic components. With 2 parts and logistics centres strategically located in Fort Erie, Ontario and Vancouver, British Columbia, ECL ensures quick and timely parts deliveries to all locations in Canada. ECL''s new Service Centre provides a broad spectrum of services: aircraft inspection, refurbishments, conversions and retrofit.
Other capabilities include hydraulic component overhaul, sheet metal and composite components manufacturing for the main Eurocopter aeembly lines.
ECL is celebrating 2009 as its 25th anniversary year.
---
Products & Services
---
Last update by Ms. Marie-Agnès Vève, Tue 18 Aug 2009