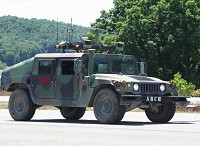 Autonomous Lead Vehicle of ARCH System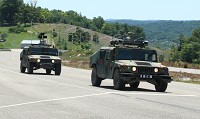 ARCH System - lead and chase HMMWV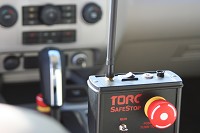 TORC SafeStop wireless emergency stop sytem for unmanned vehicles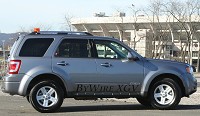 ByWire XGV - Drive-by-Wire Hybrid Escape with integrated safety and power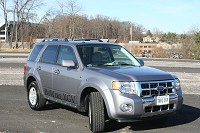 ByWire XGV - Drive-by-Wire Hybrid Escape with integrated safety and power

TORC logo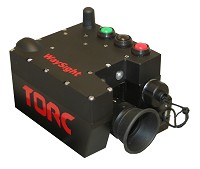 WaySight - handheld operator control unit for rapid path planning
AutonoNav-Mini, compact autonomous navigation payload, on Packbot MK1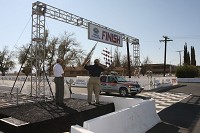 DARPA Urban Challenge Finalist - lead software developer for Team VictorTango
TORC changes the way mobile robotic systems are designed, integrated, tested and deployed by empowering engineers with a suite of modular, customizable products. TORC's Robotic Building Blocks product line is used by leading academic, commercial and government organizations to shorten the development process, lower costs and mitigate risks. These products have been used on more than 100 mobile robots ranging from 15 pounds to 15 tons. TORC provides by-wire and autonomous vehicle kits, as well as individual products and custom solutions for drive-by-wire conversion, emergency stop, power management, autonomous navigation and operator control.
Traditionally, engineers have relied on products that were not intended for use in robotic applications. This approach created system integration problems, escalating development costs, poor reliability, and limited performance. As a result, robotics technologies have struggled to transition out of research laboratories to real-world applications. TORC helps solve these problems with a line of safe, reliable, and customizable products specifically designed for engineers of robotic systems.
This product-based approach has enabled customers to accelerate their development efforts, stay focused on solving their problems or developing new technologies, and reduce overall project costs. From developing cars that enable the blind to drive to autonomous ground vehicles that lighten the load of our Warfighters, TORC products are used in a wide variety of robotic systems.
---
Latest Company News / Press Releases from TORC Robotics
---
Products & Services
---
Last update by David Cutter, Tue 20 Mrch 2012