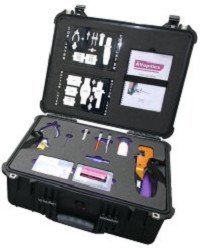 AVliterepair has all you need for full FO repairs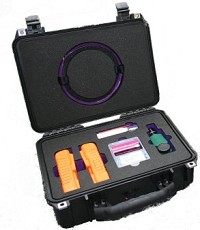 Full test and inspection capability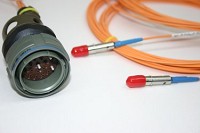 AVoptics makes Fiber Optic harnesses with most avionic cables and termini held in stock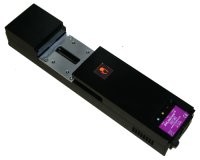 AVlitecure is a portable curing system that reduces cure times from >60 minutes to 6 minutes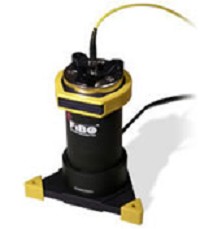 AVoptics provides a full portable interferometric system that provides pass fail criteria for geometry and end face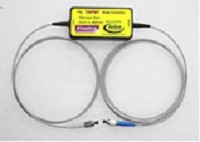 Litepath ensures light is launched into your system to your specification - ensuring reliable and repeatable meaurements whatever source you use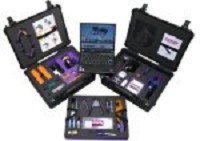 Our Platinum kit provides full termination, inspection and pass/fail to your standards
Avoptics specialises in supporting Fiber optics in harsh environments. With full capabilities from design to in-service support, AVoptics offers the following key products and services:
Fiber Optic Termination Kits - AVliterepair(TM) is the first fully portable and battery operated kit that allows Fiber Optic terminations to be performed 'in-situ' and at a fraction of the usual time for 'pot and polish' connectors that are typical for harsh environments. With 'off the shelf' solutions through to bespoke kits AVoptics Ltd can meet all your kitting requirements for cleaning, inspection, terminating and validation.

AVlitecure(TM) - Allows high integrity terminations at a fraction of the time. Reducing standard cure times from >60minutes to <6minutes whilst retaining the high Tg required for 'high integrity' terminations. Fully portable this device weighs less than 1kg and can be used in any orientation.

Inspection and validation - From standard microscopes to full interferometric systems AVoptics produces inspection systems to meet your requirements. Full pass/fail systems ensure that systems are objectively tested.

Fibre Optic harness manufacturing - With full production capability AVoptics can meet your optical and electrical/optical harnessing capability. AVoptics holds stock of all major termini (including aerospace) and fibre cable types.

Training - Specialising in training for fiber optics AVoptics provides training that meets the requirements of Arinc 807. Already providing training services to key aerospace connector manufacturers you can be sure of accurate information. AVoptics also is one of the partners who have started the sucessful European 'Fibre Optics in Aerospace'.

Consulatation - AVoptics has experience of many electrical and optical data communication systems from ARINC 664, AFDX, Mil-STD-1553B, A429.

On-site services - Supporting your fibre optic installations is our business. If you need on-site termination capability but want one of our experts then please get in touch and we'd be happy to consider it.
---
Latest Company News / Press Releases from AVoptics Ltd
---
Products & Services
---
Last update by Andy Voizey, Sat 31 Oct 2009