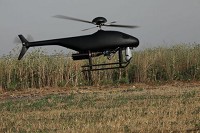 The Black Eagle 50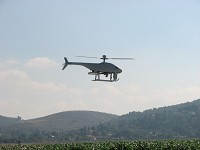 The Black Eagle 50 Operational gray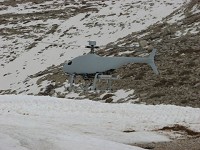 The Black Eagle 50 flying at high altitude in snow conditions
Black Eagle 50 4X-UKB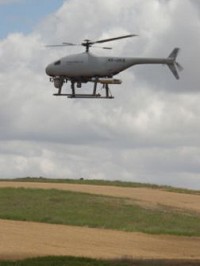 Black Eagle 50 4X-UKB
Steadicopter designs, builds and manufactures state of the art Rotary Unmanned Aerial Systems (UAS). Over the past several years, Steadicopter developed various unmanned rotorcrafts based on its successful Flight Control System patent.
Steadicopter Ltd. was established in 1999 as a Technion entrepreneurial incubator company, concentrating on automatic helicopter flight control and model helicopters.
In mid 2004 Steadicopter produced it's first unmanned robotic helicopter (Rotary Unmanned Aerial Vehicle - RUAV) demonstrator, which successfully flew autonomously. It performed a vertical take-off, flew between waypoints, and landed. During these demonstrations there was no communication between the RUAV and the pilot operator.
Since then, Steadicopter has developed and produced the Black Eagle Unmanned Aerial System (UAS) based on a new helicopter design with an improved flight computer, mission computer and ground control system. The Black Eagle RUAVs take off, hover, fly and land fully autonomously. The system was designed to meet with military requirements.
The Unmanned Kit, developed by Steadicopter, allows manned helicopters to fly autonomously.
The company is ISO-9001/2000 certified for development, manufacturing, marketing and sales.
www.steadicopter.com
---
Latest Company News / Press Releases from Steadicopter
---
Products & Services
---
Last update by Yaron Blustein, Thu 5 Feb 2015