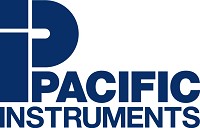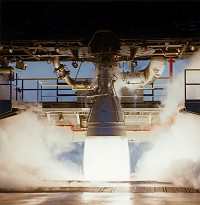 Aerojet Rocket Engine Stand Tested with Pacific Series 6000 DAS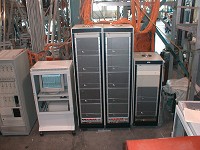 Pacific Series 6000 Data Acquisition Systems Controls all Test, Acquisition & Display Functions from a Single Operator Workstation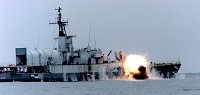 Underwater Explosions Research Division Tests Explosive Effects with Pacific Series 5800 Ruggedized Transient Recorders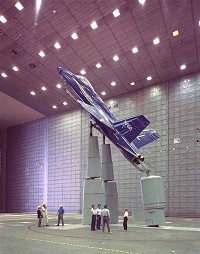 National Full-Scale Aerodynamic Complex at NASA Ames Research Center uses Pacific's Series 6100 Signal Conditioning and Series 6000 Data Acquisition to Test Jet Flight Performance in the NFAC Subsonic Windtunnel Tunnel where 300 Volt Common Mode Capability is Ideal due to the Tunnel's Large Size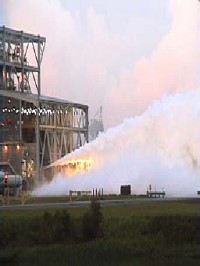 NASA Stennis Space Center's E-Complex is a Collection of Rocket Engine Test Stands, Each with Multiple Test Cells that use Pacific's Model 9355 Signal Conditioning due to it's 300 Volt Operating CMV with the Ability to Withstand High Voltage in a Harsh Outdoor Test Environment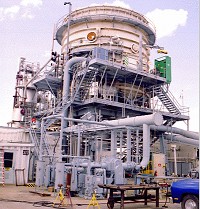 NASA White Sands Test Facility (WSTF) tests space-simulated vacuum firings of solid and liquid rocket propulsion systems with Pacific Series 6000 Data Acquisition Systems due to their high data throughput rates and remote operation capabilities
Introduction
Pacific Instruments Inc. is an industry leader in the design, manufacture and support of state-of-the-art, computer-automated physical measurement systems. Major aerospace and vehicle companies, government-funded research agencies and the military use these systems to measure, store and analyze information and results from research and development projects. Pacific's advanced computer technology is enabling these companies to efficiently solve real-world problems in such areas as passenger safety, earthquake building design and survivability, explosives technology and containment, aircraft engine and airfoil design and general scientific research.
Application-Oriented Test & Measurement Systems: Client Snapshot
Aerojet General Corporation, Sacramento, California USA
Orion Launch Abort System
Over a three-year period, Pacific supplied Series 6000 signal conditioning and data acquisition systems for seven rocket engine test stands. Each test stand had individual and unique requirements requiring custom hardware configurations. However, PI660 software was used universally for all stands to keep the operator interface consistent. This required some modifications to PI660 to accommodate all of the calibration and operating modes used at Aerojet, which was accomplished by Pacific in close cooperation with the facility engineers.
The signal conditioning consisted of several Series 6000 input module types accommodating thermocouples, LVDTs, RTDs, strain gages and high-bandwidth pressure and load measurements. Data for low-speed channels is recorded to hard drive directly from the 6000 input modules at up to 10 kS/s. For the high-bandwidth channels, the outputs of the 6000 signal conditioners are digitized by Integrated Circuits & Systems' 32-channel, PCI-based digitizer cards at 109 KS/s and recorded to hard drive at throughput rates up to 25 MS/s. Low and high speed data files are synchronized and combined after the test into a single data file.
NASA - Ames Research Center, Mountain View, California
Subsonic Wind Tunnel - Largest in the World

NASA Ames Reasearch Center is a major user of Pacific Instruments modular signal conditioning and systems. This facility has acquired over 2,500 channels from Pacific that are used in wind tunnels and other test facilities. In 1980, Pacific first sold NASA signal conditioning for the 40 foot by 80 foot wind tunnel that is still in use. Over the years, Pacific has supplied on-call maintenance and calibration services to NASA Ames and its contractors. NASA Ames additionally purchased an Automated Test System from Pacific for testing their inventory of amplifiers and signal conditioning. Pacific provided operator training and start-up assistance.
Raytheon Aircraft Corporation, Wichita, Kansas
Premier 1 Business Jet and Beyond
Pacific designed, manufactured and installed a networked data acquisition, display and analysis system for aircraft structural and fatigue testing at Raytheon in Wichita, Kansas. First used in 1998 to test and certify the Premier 1, a business jet, the system consists of two Windows based data acquisition servers (operator workstations) running PI660 data acquisition and display software with a total of 1,600 signal conditioning channels and four networked display workstations. The Series 6000 signal conditioning-digitizing systems are mounted in cabinets with wheels that can be located near the test aircraft on the shop floor. They are connected by fiber optic interfaces to the operator workstations (servers) located 300 feet away in an environmentally conditioned area. Data is displayed and recorded on the operator workstation and distributed by Ethernet to display workstations for viewing. Since the initial installation, three operator workstations and 400 channels have been added.
Signal conditioning is installed for strain gauges, bridge transducers, thermocouples, voltages, DC-LVDTs and digital I/O. Individual channels have four programmable hardware alarm limits that are checked on each conversion cycle to warn of impending test article failure. The system also warns the operator of open or shorted transducer excitation. The systems include UPS status monitoring and perform and orderly shutdown with no data loss in the event of extended power outage.
The operator and display workstations receive and display real-time data from the aircraft and calculate derived parameters. Data are displayed in engineering units on tabular, strip chart, bar graph, X-Y, oscilloscope, spectrum and annotated bitmap (picture) displays and exported by Ethernet to data processing and archiving facilities at other locations.
The Raytheon systems were designed, manufactured and installed by Pacific Instruments. Operator and system maintenance training were done at Wichita following installation. System engineer training was done at Pacific's facility in Concord prior to shipment. Pacific supplied all of the operating and display software. It is contractually committed to providing three years of on-site and telephone support that includes 24-hour card exchange privileges.
---
Latest Company News / Press Releases from Pacific Instruments, Inc.
---
Products & Services
---
Last update by Morgan Butay, Fri 26 Mrch 2010