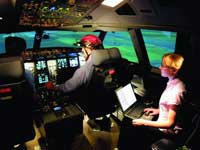 Measuring human performance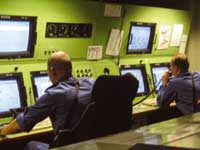 Human factors engineering for command and control environments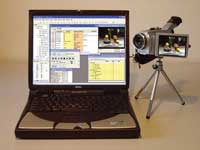 From small setups to complete laboratories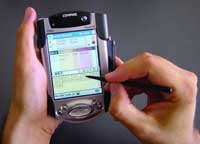 Unobtrusive measuring systems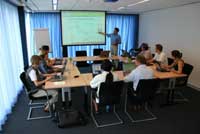 Communication analysis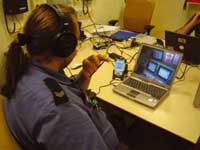 Observing human performance

Noldus Information Technology develops innovative software, hardware and integrated solutions for the study of human behavior. Our tools are used by researchers and engineers for a wide variety of applications in the fields of human factors, ergonomics, psychology and movement science. Examples are human performance analysis (in field, lab or simulator), task analysis, ethnographical studies, usability testing, analysis of verbal and nonverbal communication.
Our technologies include advanced digital video, observational data collection, physiological data acquisition, eye tracking, user-system interaction logging, facial expression recognition, data analysis, and pattern detection. In addition to tools and systems, we offer consultancy and training in research methods and techniques.
Our headquarters are located in The Netherlands. We have branch offices in Germany, France, Spain and the United States.
Products:
The Observer:
software for behavioral observation, video annotation, physiological signal integration, video highlights extraction and statistical analysis
uLog:
software for automatic logging of user-system interaction
Theme:
software for detection of hidden patterns in sequential data
Turnkey solutions:
Measurement systems for human performance analysis (integrated in flight or driving simulator)
Portable and stationary usability testing labs
Eye tracking systems
Services:
Training and consultancy in digital video technology, behavioral observation, data collection and analysis
Applications:
Human factors research
Human-system interaction research
Human performance analysis
Usability testing
Training evaluation
Skills assessment
Analysis of verbal and non-verbal communication
Customers (corporations):
- BAE Systems - Boeing - Eurisco - General Dynamics - Lockheed Martin - MITRE Corporation - Thales - TNO Defence, Security and Safety - United Defense LP - Wyle Laboratories
Customers (government):
- Defence Science and Technology Organisation (Australia) - Defence Medical Research Institute (Singapore) - Eurocontrol - German Naval Medical Institute - Institute of Naval Medicine (UK) - NASA - National Defence College (Sweden) - Norwegian Armed Forces - Risø National Laboratory - Royal Air Force (UK) - Royal Dutch Army - Uniformed Services University (USA) - U.S. Air Force - U.S. Federal Aviation Administration - U.S. Military Academy - U.S. Navy
---
Products & Services
---
Last update by Lucas P.J.J. Noldus, Ph.D., Tue 3 Oct 2006