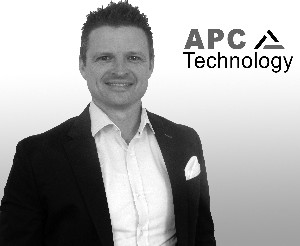 Adelaide, South Australia, Australia - Aug 1, 2018 -
South Australian Tech Company Expands Sales Team with new role.
APC Technology is pleased to announce the appointment of Ben Hodge in the new role of Defence Business Development Manager (BDM). This hire is part of the company's recent employment expansion which has included new staff within the engineering & manufacturing teams. With extensive experience in business development & account management and a proven track record of relationship building and customer support, Ben will focus on identifying and securing new business within the defence sector.
Scott Begbie, Managing Director of APC Technology commented on the role, "Over the last two financial years we have experienced significant business growth with a 52% increase in orders putting us in a strong position to expand our work force. As part of APC Technology's strategic five year plan the Board has identified the defence sector as a major opportunity notably with LAND400, SEA1000 and SEA5000 kicking off. The role of the Defence BDM is a critical component to meeting our sales goals. We are confident that Ben will bring many of the qualities needed to expand our current business. His previous experience & successes proves he is driven and dedicated, and we are delighted to have him on board."
**************************************************
About APC Technology
APC Technology is an innovative leader, designer and manufacturer of MIL-SPEC & GVA compliant rugged computing solutions for global defence customers. With a proven track record of over 30 years, the company also supplies to a range of industries including oil & gas, rail, food and pharmaceuticals. www.apctechnology.com.au.
Company Center:
APC Technology