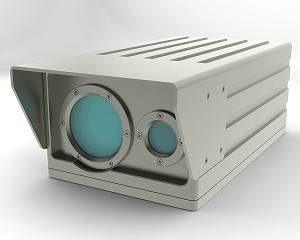 Denmark - Aug 25, 2009 -
The DualCam, which merges thermal and black/white imaging, is at a working prototype stage for this year's DSEi show in London.
The merging of these two images gives identification of people and vehicles, which is normally impossible using a thermal imaging camera alone. DualCam is the first to combine the contrast of an image to give the image depth, rather than just overlaying images.
DualCam will be presented at DSEi and the public will be able to see it at the Danish Pavilion at Copenhagen Sensor Technology's stand.
Company Center:
Copenhagen Sensor Techology A/S